Charging
To charge Envision:
Connect your controller to your computer using the USB-C cable provided while it is on or in rest mode.
When charging is complete, the light bar will stop blinking green.
The Envision Pro controller comes equipped with a Power LED to indicate battery life and when the controller is charging. Please refer to the table below for Power LED color statuses and their meanings.
Power Status
Displays on start-up, when plugging in, and when un-plugging, or from changing between wired and wireless modes.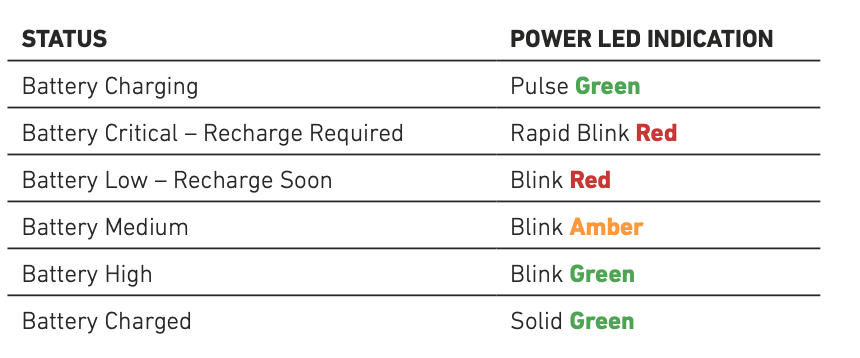 Please note: Non-Pro Envision's Power LED Indicator will always show a Solid Green bar when in use.