Compatible with any iCUE-supported device or function, the G Keys on Envision give you a new level of control. Fully synchronize your RGB lighting, or dive into even more advanced setups. You're in total control.

The default G Key functions are below.
G1: Mute Mic
G2: Volume Down
G3: Volume Up
G4: Mute Audio Output
G5: Eco Mode (turns off RGB Lighting Strip to save power)
Please note: iCUE will need to be open for some software functions. If iCUE is not opened, the G Keys will act like the default settings shown above.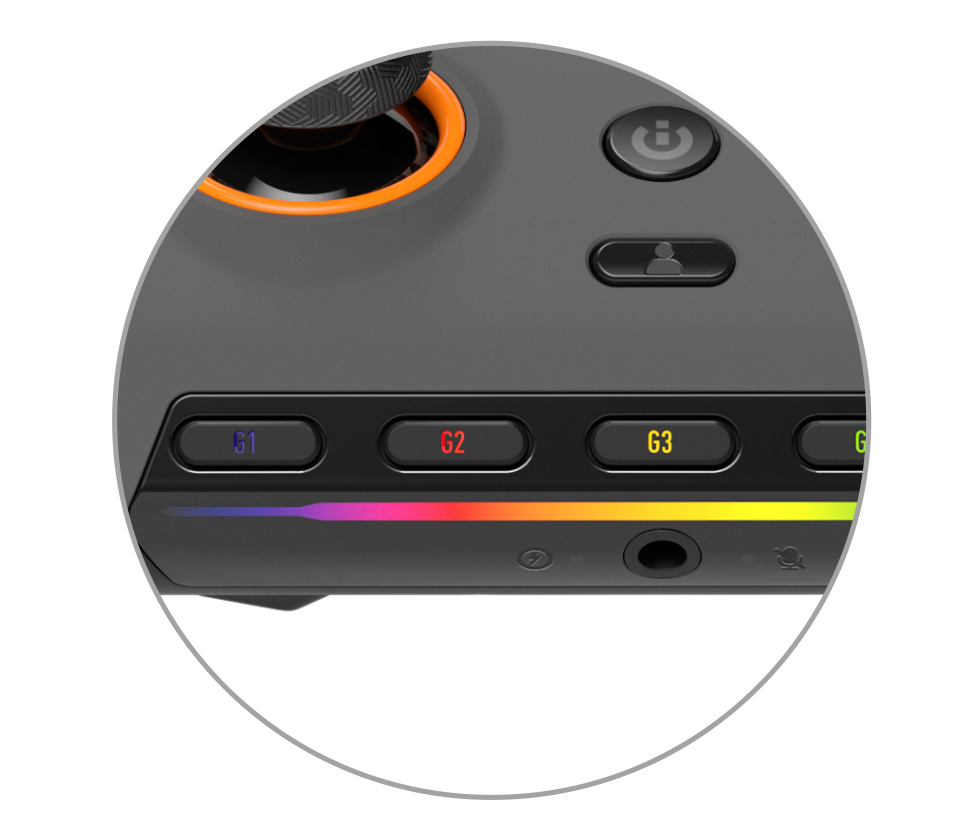 Here is how to set a button as a shortcut to launch an application, like your web browser or Spotify, directly on your controller:
Start by navigating to the Mappings section.
Choose the Custom tab.
Then click the yellow '+'.
Navigate through the Mapping Type window to 'Launch App'.
Using the controller image, click on the button you want to make as a shortcut. We recommend one of the G-Keys.
Next, select the application you would like that button to launch.
You can choose from a list of preset applications or add any on your computer.
To add a new one, select the gray '+' next to Select App to Launch and navigate to your desired app.
Your app is now a button press away.