The vibration section allows you to set your vibration intensity. You can use the available presets or create your own preset.
To create your own preset:
1. To get started, click the 'Vibration' tab in iCUE.
2. From here, you will have the option of selecting one of our recommended profiles for various game genres or creating your own.
3. To create your own, click the yellow '+'.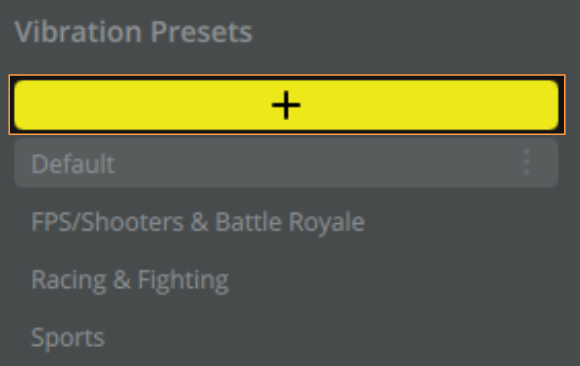 4. To adjust the vibration level, simply click on the white dot and drag to your desired level.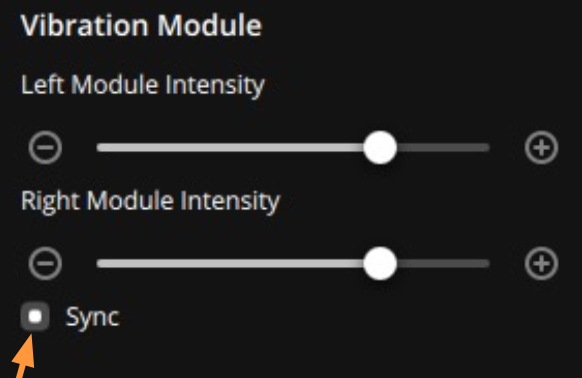 Your new vibration intensity is now ready for your next game.

Please note: Both the left and right sliders will mirror each other when the "Sync" button is on. To turn off your vibrations all together, simply slide all the way to the left.