You can track your order and see the status on our order tracker. You will need to use your order number and the email address used when you placed the order. This is how it will look like: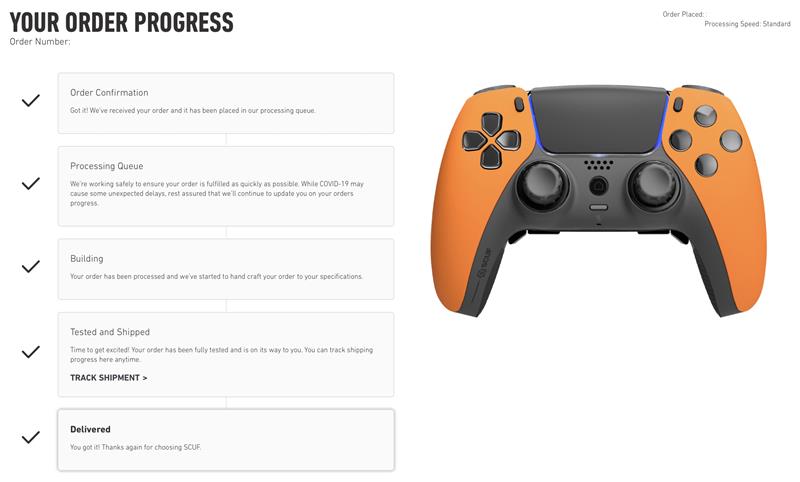 Order Confirmation – A check mark indicates that we have received your order and placed it in our processing queue.

Processing Queue – This number indicates how close your order is to go into production, when this indicator reaches 100%, your order is moving into production.
*Moving into production is the indicator that the build process has begun, any cancellations after the controller has moved into the next stage will incur a 15% restocking fee

Building – A check mark indicates that your controller is being hand crafted by our technicians – please remember, each of our devices is customized just for you.

Tested and Shipping – The final step indicating your controller is about to leave our facility. Each of our custom controllers is tested and fine-tuned, safely packaged and then readied to depart our facility and make its journey to you.
Please note:
Customer Support cannot modify an existing order or expedite orders.
Your order may be sent in separate packages.
If you need to cancel your order, please click HERE.