Dimensions:
SCUF Instinct was designed to feel familiar to all Xbox gamers and therefore its dimensions are almost the exact same as the Xbox Series X|S controller.

Actual dimensions are:
6.10" x 4.13" x 2.40"
155 x 105 x 61 mm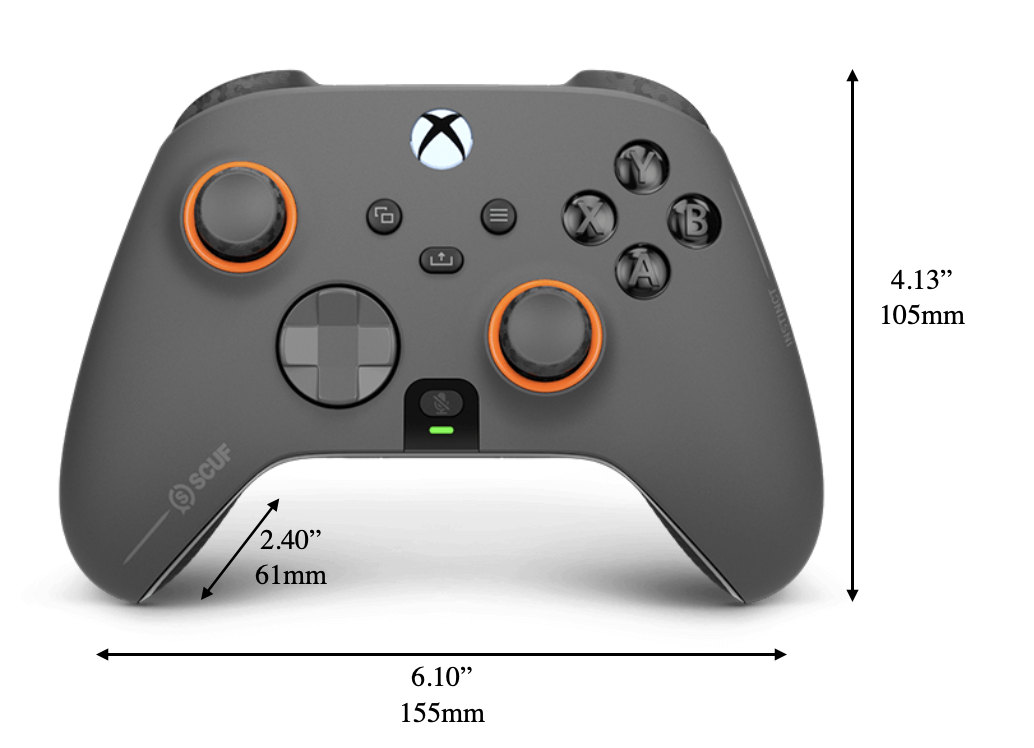 Weight:
The standard Xbox Series X|S controller weighs 262g, which is 8g lighter than the SCUF Instinct with rumbles. Without rumbles, the SCUF Instinct weighs in at 219g; 43g lighter than the Series X|S controller.

Weight with the rumbles: 270g
Without rumbles: 219g

The rumbles can ONLY be removed during the initial build process. Removing rumbles is a customization option presented during the builder on our website.